Welcome to Pioneer School Website
Serving gifted, talented, and highly capable students
Now Enrolling for 2017/2018 School Year! Call today for your personal tour: 509-922-7818
Located at 618 North Sullivan Rd, Spokane Valley, WA 99037
View our School Newsletters
Learning Adventure Picture Gallery 2015-2016 - See what we are up to!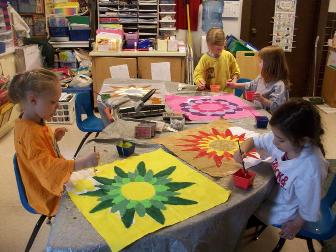 School Facts
School Hours 8:30AM-3:00PM
A Non-Profit Educational Organization
Founded in 1980 (More than 36 Years of Excellence!)
Accredited by Washingon State Board of Education
Certified teachers
Betty Burley-Wolf founding director

Masters in Gifted Education from Whitworth

Maximum class size 16 students
Non-sectarian
We are proud of our Math is Cool 4th Grade state champions!
Achievements and Honors
After Pioneer most of our students attend:

West Valley City School
District 81 Odyssey Program
St. George's School

First Place State of Washington 4th grade Math is Cool May 2014 and May 2016
Best of Show Grades 1-4 Invent Washington State Competition May 2015, May 2016
Winning chess team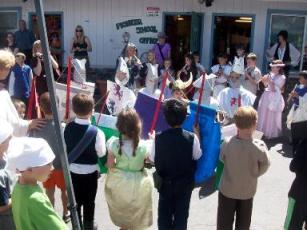 Core Givens
Extended Family
Shared Vision
Student ownership of, and pride in, their work
Experiences outside the classroom
Topic centered and trade-book oriented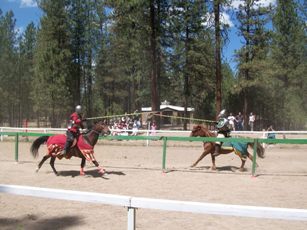 Special Events
Ronn Wilson - Native American Artist in Residence
Missoula Children's Theatre - Students work with professionals for a week and perform a play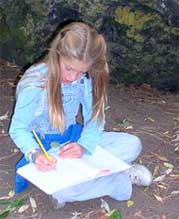 Focus
High Expectations
Quality Projects
Authorship - student writing
Hands-On Science
Flexible Class Structure
Strive for more than 1 year with the same teacher
PACE(Partners Advancing Character Education). Pioneer honors students each month who display important character traits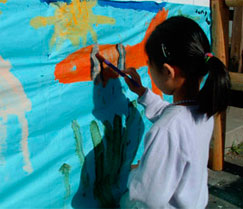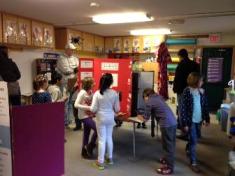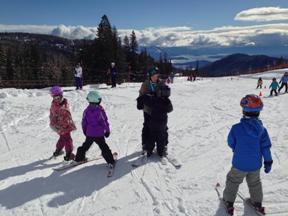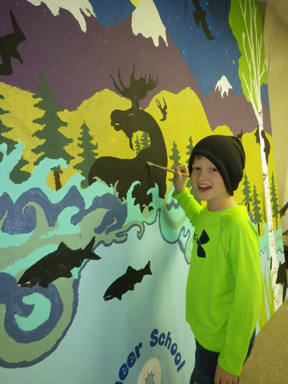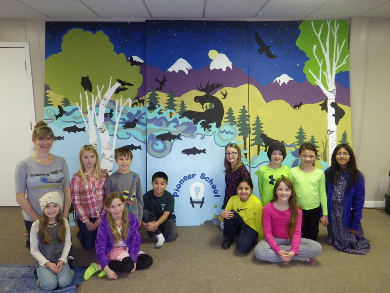 Stepping Stone to Higher Education
Our graduates have attended: Whitman, Duke, Princeton, Stanford, Northwestern, Gonzaga, and many other colleges and universities.
Since 1991 the Spokane Scholars Foundation has honored graduating high school students with the highest academic achievements, selecting outstanding students from all area high schools, the following Pioneer Alumni have been honored: (for 7 of the last 8 years at least one Pioneer alumni has been honored)
2009 David Smentek, Gonzaga Prep; 2009 Colleen Culbertson, St. George's; 2009 Allison Roy-Ting, The Oaks
Commitment to a wide variety of quality learning experiences
Music
We offer violin, guitar, and piano lessons (at additional cost)
group recorder class
Academic Enrichment
Chess Club (at additional cost)
Math is Cool
Computer Science Education
Physical Education
Bicycling, Roller Skating, Ice Skating, Gymnastics, Jump Rope, Skiing (For 6 Fridays, school is on the slopes!
Cross Country at Mt Spokane & Downhill Ski lessons at Schweitzer.)
Current Topics 2015/2016:
Trees and Plants, Sept-Oct, Pacific Northwest History Nov-Dec., Space Jan-Feb, Authors and Artists, March, and Ocean Life April-May-June
Past Topics have included:
Geology, Pioneers, Human Body, Birds
Birds and Bats, Chemistry, Desert and Polar Regions, the Human Body, Insects, Medieval Times (Castles & Dragons), Native Americans, Other Countries, Our Earth, Pioneers, the Pacific Northwest, Trees and Plants, Rain Forests, Space, Whales & the Sea, Winter Olympics / Geography, Geology, Inventions, the Water Cycle, Weather, Transportation
View our "Whales & the Sea" Research Notecards created by Kindergarten through Grade Five
History
Pioneer School was built in 1980 - over 36 years of excellence.
We offer...
Grades: Pre-K through 5
Ages: Young 5-year-olds to 10-years-olds
Pioneer School is committed to serving highly capable students whose primary need is academic stimulation. Pioneer expects to work in partnership with parents who are significantly involved in the education of their children.
Philosophy
The educational philosophy at Pioneer School is based on a thematic approach to education. Every year we choose four to six special topics for in-depth study. Each topic serves as a vehicle for teaching subjects such as Math, Science, Reading, Spelling and Social Studies. It is our belief that standard subjects are more meaningful to students, and skills are more readily acquired, when taught in the context of an interesting theme. It is also our belief that immersion in an area of study allows the students to experience success and the satisfaction of accomplishment as they expend time and effort thoroughly exploring a topic.
Pioneer School is dedicated to making school an exciting place where children enjoy learning. Our thematic approach emphasizes student involvement with hands-on activities and topic-related field trips.
Pioneer School students work through challenges in group settings as well as independently. Some of our projects are short-term, while many continue for the duration of a topic.
Tuition
Tuition is $8,000 Annual, payable in 10 monthly installments, very reasonable compared to similar schools in the area, limited number of work-trade discounts available.
Pioneer School admits students of any race, color, national and ethnic origin to all the rights, privileges, programs, and activities generally accorded or made available to students at the school. It does not discriminate on the basis of race, color, national and ethnic origin in administration of its educational policies, admissions policies, scholarship and loan programs, and athletic and other school-administered programs.
BACK TO TOP